Materials: Volcanic stone
Dimensions: Top 17 x Ø35 cm; bottom 14 x Ø35 cm
Setting: S.N.I.
Provenance: Pompeii I,10,7, House of the Blacksmith, atrium (1932)
Date: First century AD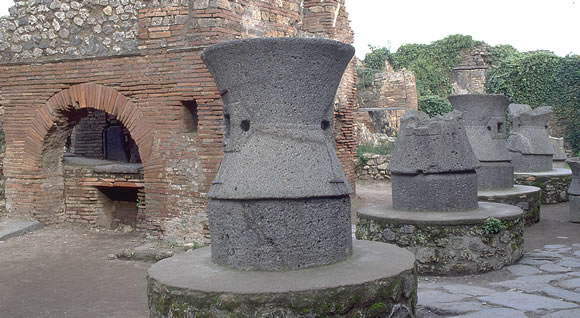 The millstone is made up of a fixed portion (meta) upon which is placed a biconical funnel (catillus). The grain is poured into the upper cone of the funnel while the lower part grinds it by its action against the meta. The movement was powered by means of a handle inserted laterally into the catillus. In many Pompeian houses medium-sized millstones were found, attesting to the domestic production of flour.