2. Area measurement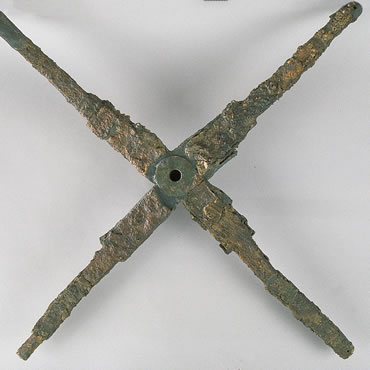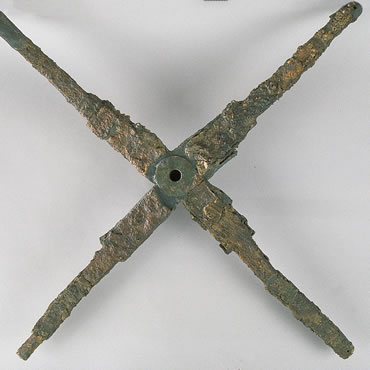 One of the reforms implemented by the Emperor Augustus (27 BC – 14 AD) was the unification of local measurements with those in use in Rome. This led to the universal application of the "foot," corresponding to approximately 29.65 cm, the basis of both surface and volume measurements. Regarding surface measurements, one of the primary fields of application was surveying: the measurement and division of lands according to geometrically regular models. This was done using a special surveying instrument, the groma, or "surveyor's cross", found intact only in Pompeii. A complex mechanism known as the odometer existed instead to measure the miles traveled during a journey, and is known to us only through literary sources.
The Romans did not offer original contributions in the field of mathematics, but limited themselves to the introduction of new symbols for whole numbers. These so-called Roman numerals were not well adapted for carrying out complex arithmetic calculations.
The Romans adopted a system of fractions with a base twelve, probably derived from the ratio between the lunar month and the year. The inch corresponded to a twelfth of a unit in the Roman system of weights and measures.
The Emperor Augustus promoted the unification of diverse measuring systems in use in the territories of the Empire. He imposed the use of the Roman foot, which corresponded to 29.65 centimetres. The measures of volume were also linked to the linear foot. The amphora, unit of liquid measure, had a capacity equal to a cubic foot, while the modius, a unit of dry measure used for seeds and cereal grains, corresponded to a third of an amphora.
For techniques of surveying, that is the measure and division of land according to map-making rules, the Romans excelled. Measures were made with the groma, an instrument recorded in ancient texts and iconography. The only existing example comes from Pompeii.
For measuring miles travelled, they used the odometer, a complex mechanical device, known to us only through literary evidence.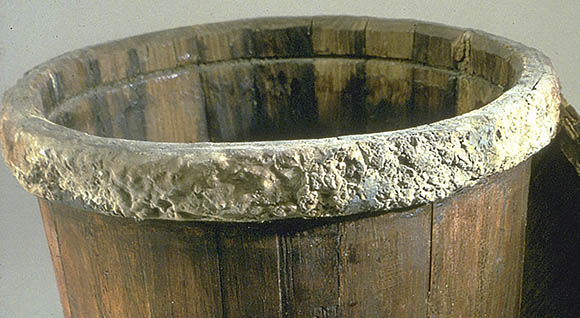 Provenance:

Pompeii, unknown provenance

Date:

First century AD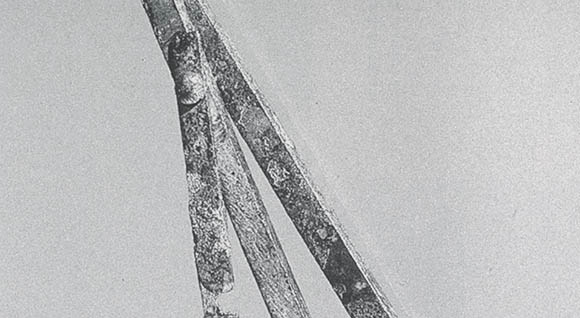 Provenance:

Pompeii, or Vesuvian region

Date:

First century AD