Working model
Materials: Beech, alabaster plaster, cast concrete, terracotta
Dimensions: 150 x 170 x 50 cm
Design: Istituto e Museo di Storia della Scienza, Florence
Author: Stilarte for Opera Laboratori Fiorentini
Date: 1999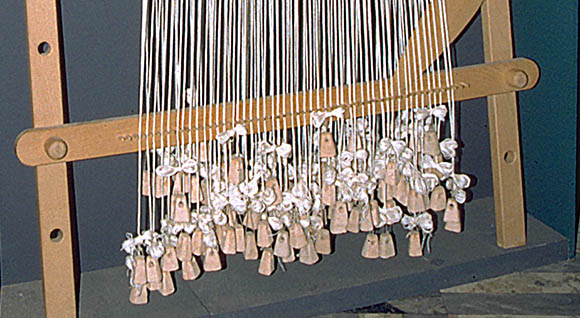 The loom was a wood structure on which vertical strands (the warp) were tightened by loom weights made of stone or terracotta. The weft was formed by the passage of the shuttle between the vertical strands. The cloth that was produced was wound upon a horizontal axis.