Materials: Fresco
Dimensions: 32 x 125 cm
Setting: Inv. S2532
Provenance: Stabia, loc. Varano, Villa of San Marco, room 29
Date: Neronian (54-68 AD)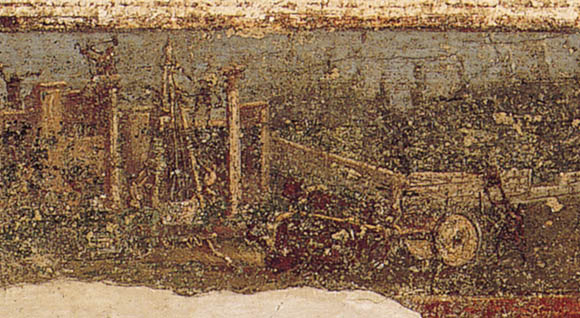 The painting, unique in its genre, depicts in a series of lively scenes a building site with numerous workers constructing a building. The fresco was part of a larger painted decoration in the Fourth Style which decorated the calidarium of the bath complex of the villa.