Materials: Bronze
Dimensions: 20 x Ø38,5 cm
Setting: Inv. 2647
Provenance: Pompeii, III4,4 House of Pinarius Cerialis, peristyle, near the cistern (27/7/1917)
Date: First century AD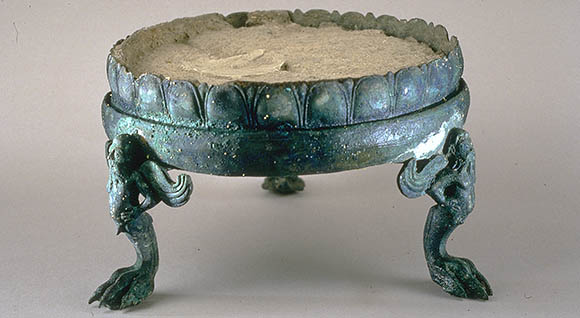 The cylindrical brazier is made of an iron container inserted into a bronze one. The external surface has two bands with ribbing above; the lower band has small circular disks. The three feet are in the form of stylised lion's feet, and are embellished on the upper portion with half-palmettes with a centre leaf.