Materials: Bronze
Dimensions: Height 22cm, diam. max 2,5 cm
Setting: Pompeii, Sap. INV. 3087
Provenance: Pompeii I, 7, 1, House of Paquius Proculus, room B to the right of the entrance (7/2/1923)
Date: First century AD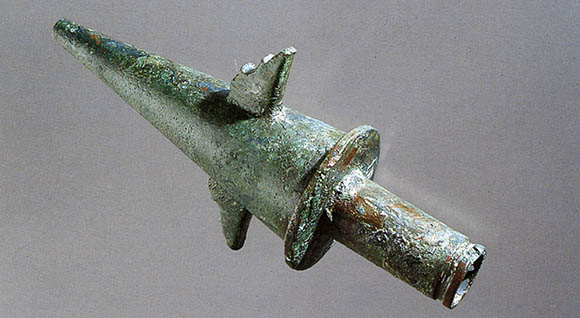 The artifact belonged to the final part of a pneumatic pump.
Used for raising water, this pump had two cylinders, alternately operated by a walking-beam pump. In the suction phase, a lower valve opened, permitting the entry of water into the cylinder, while an upper valve remained closed. When the piston went down, the lower valve closed and the upper one opened.